Convatec 187957 – DuoDERM Extra Thin Dressing 6″x6″ 10/BX
Control Gel Formula Hydrocolloid dressing for moderately exudating wounds, Square – 14x14cm
DuoDERM Extra Thin dressing is a hydrocolloid dressing indicated for the management of lightly exuding wounds. It combines a unique ConvaTec hydrocolloid formulation that distinguishes it from other hydrocolloid dressings and a vapor-permeable outer film to provide an occlusive moist environment.
Supports moist wound healing
DuoDERM Extra Thin dressing is designed to cover and protect susceptible areas. Can be used anywhere on the body to gently protect newly-formed tissue or skin at risk of breakdown.
Provides a moist wound healing environment that supports epithelialization
May be used on skin tears, superficial wounds, dry-to-lightly exuding dermal ulcers, and postoperative wounds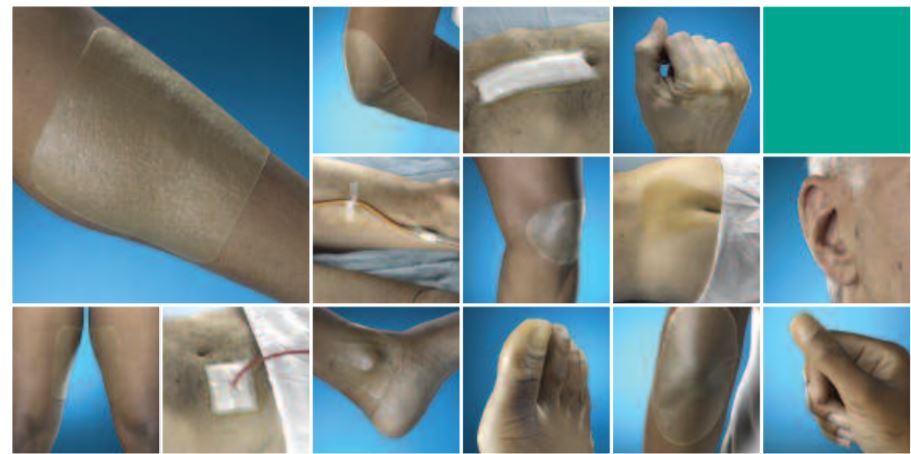 ---
DuoDERM Extra Thin dressings offer so many product benefits…
Designed for patient comfort
Translucent backing is designed to prevent needless dressing changes that can cause discomfort and disturb healing
Thin design is flexible and conformable
Designed to promote a moist wound environment, which supports healing and prevents damage to new epithelium upon removal
Moisture-resistant for ease of cleaning/showering
Incredibly versatile
Can be used as a primary or secondary dressing
Available in a wide variety of sizes and shapes – including oval, square, and rectangle
Can be cut to shape
Creates a moist wound healing environment
DuoDERM is the only hydrocolloid dressing with both a Triple Hydrocolloid Matrix and a viral/bacterial barrier
Helps to reduce cost of care for caregiver
Preventing breakdown may spare cost of treating wounds that may have developed
Long wear time means fewer dressings required
DuoDERM Extra Thin dressing is a low-cost hydrocolloid